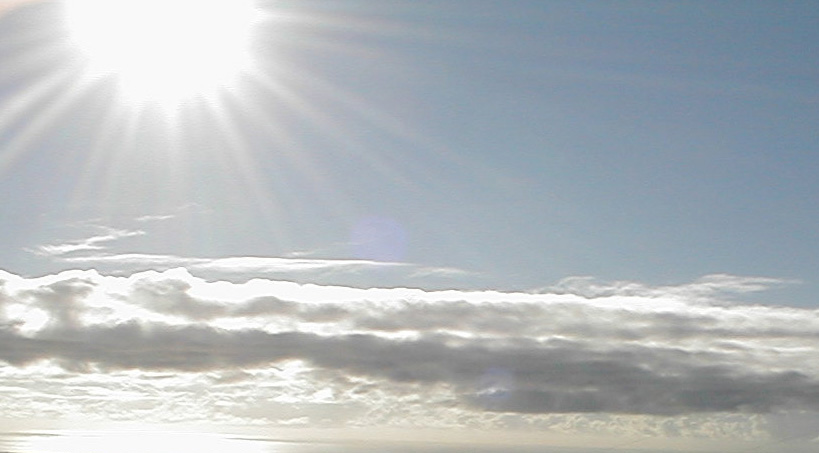 A Christian's Relationship With Jesus
As a Witness you accept that Jesus is Jehovah's son, that he died so we might have everlasting life, that he's the King of God's kingdom and that we can only go through him to Jehovah.
Although knowing these things is fundamental, there is much more to a Christian's understanding of Jesus than this. This Article discusses the relationship every Christian must have with Jesus. It is a relationship that involves more than just a mental idea of who he is--it involves knowing him in a very personal way--one which includes truly loving him.
The following Scriptures show just how important to Jehovah a Christian's relationship to Jesus really is. They show how:
1) no one can even come to Jesus unless the Father first draws him;

2) Jehovah has given us to his son; we belong to him;

3) Jehovah not only wants us to love his son, he also loves all those who love his son;

4) our love for Jesus should be greater even than our love for the closest of family relationships– father, mother, children;

5) loving Jesus is so important that it determines whether Jehovah and Jesus actually live within us.

"No one can come to me unless the Father who sent me draws him …." John 6:44

"My sheep listen to my voice; I know them, and they follow me. I give them eternal life, and they shall never perish; no one can snatch them out of my hand. My Father, who has given them to me, is greater than all; no one can snatch them out of my Father's hand." John 10:27-29

"All that belongs to the Father is mine." John 16:15

Jesus said, "He that loves me will be loved by my Father...." John 14:21

"If anyone loves me, he will obey my teaching. My Father will love him, and we will come to him and make our home with him." John 14:23
Think about what it means to really love someone. Wouldn't you relate to him in a personal way, talk to him, tell him you love him and think of him a lot? Wouldn't you feel great affection for him, respect and honor him?
Perhaps you feel that honoring Jesus too much or even talking to him is not Scriptural, and to give too much attention to Jesus would be taking away from what only belongs to Jehovah. But this point of view is not according to Scripture. For it is Jehovah's will that we really love and honor His son just as we honor Him.
"Moreover, the Father judges no one, but has entrusted all judgment to the Son, that all may honor the Son just as they honor the Father. He who does not honor the Son does not honor the Father, who sent him." John 5:22,23

Jesus said at John 14:13,14 "and I will do whatever you ask in my name, so that the Son may bring glory to the Father. You may ask me for anything in my name, and I will do it."
In the New World Translation the "me" is left out. But if you check the Society's Kingdom Interlinear Translation of the Greek Scriptures First Edition 1969, the "me" is there in the Greek but has not been carried over to the English translation.
Even Steven, before he died, called out to Jesus and asked him to receive his spirit.
"While they were stoning him, Stephen prayed, "Lord Jesus, receive my spirit. " Then he fell on his knees and cried out, "Lord, do not hold this sin against them." Acts 7:59-60
Talking to Jesus, loving him, honoring him, making him your Lord and King isn't wrong. It is what Jehovah requires of those who love Him. It is His will that Christ be in your heart as well as in your mind. Paul knew this when he wrote those powerful words in his letter to the Ephesians.
"I pray that out of his glorious riches he may strengthen you with power through his Spirit in your inner being, so that Christ may dwell in your hearts through faith. And I pray that you, being rooted and established in love, may have power, together with all the saints, to grasp how wide and long and high and deep is the love of Christ, and to know this love that surpasses knowledge--that you may be filled to the measure of all the fullness of God." Ephesians 3:16-19
Have you asked Jesus into your heart, to live there with Jehovah?
Jesus replied, "If anyone loves me, he will obey my teaching. My Father will love him, and we will come to him and make our home with him." John 14:23
Have you asked Jesus to be your Lord and King? Have you acknowledged that you belong to him?
"But sanctify the Christ as Lord in your hearts." I Peter 3:15

"All the things that the Father has are mine...." John 17:6

"I have revealed you to those whom you gave me out of the world. They were yours; you gave them to me...." John 17:6
Doing these things is essential if one is really to know Jehovah. You must know Jesus in a personal way, not just know about him mentally. Then, through him, you will know the Father.
"If you knew me, you would know my Father also." John 8:19

"Lord, show us the Father and that will be enough for us." Jesus answered: "Don't you know me, Philip, even after I have been among you such a long time? Anyone who has seen me has seen the Father. Don't you believe that I am in the Father and that the Father is in me? The words I say to you are not just my own. Rather, it is the Father, living in me, who is doing his work." John 14:8-10
I'm not saying leave the Witnesses and join another religion. I'm just encouraging you to search the Scriptures and see what they say about Jesus and the relationship every Christian must have with him.
Pray, with an open heart and mind, asking Jehovah to show you if your relationship with Jesus is all that He wants it to be. If you find it is not, then ask Jehovah to draw you to His son and show you what you must do. For one can only know the truth that sets men free, through a heart relationship with Christ.
"The true light that gives light to every man was coming into the world." John 1:9

"When Jesus spoke again to the people, he said, "I am the light of the world. Whoever follows me will never walk in darkness, but will have the light of life." John 8:12

"I have come into the world as a light, so that no one who believes in me should stay in darkness." John 12:46

"...Jesus said, "If you hold to my teaching, you are really my disciples. Then you will know the truth, and the truth will set you free." John 8:31,32

So if the Son sets you free, you will be free indeed. John 8:36